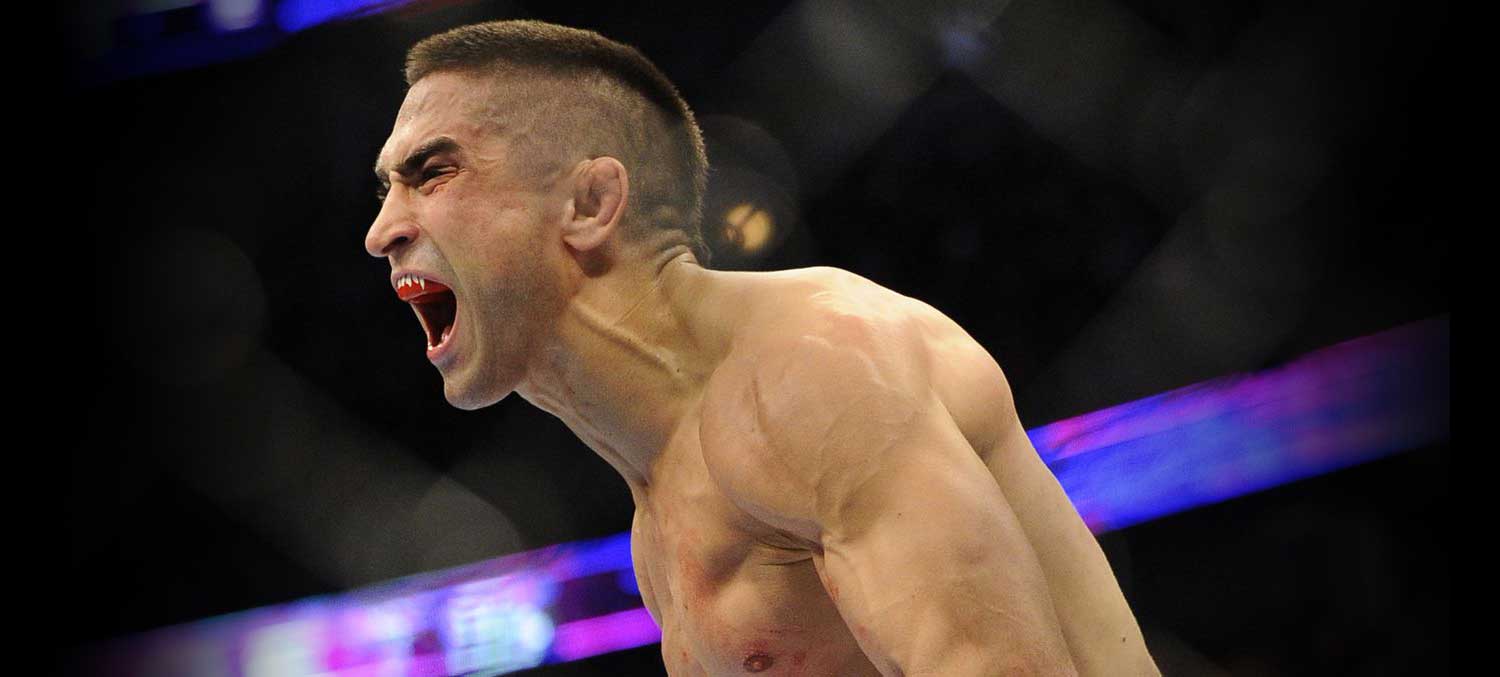 About
Ricardo started his competitive athletic career at the age of 14 on the Hinsdale Central wrestling team. He was a 3-time varsity letter winner and was awarded the most valuable wrestler award his senior year. Ricardo went on to wrestle at Elmhurst College where he was a 3-time team captain. At Elmhurst College, Ricardo studied and graduated with a degree in exercise science along with a minor in Spanish in 2005. During his collegiate wrestling career (2001–2005), he racked up over 100 wins, set the record for most career takedowns as well as most career wins. He was also a two-time CCIW Champion and was named the CCIW's "Most Outstanding Wrestler" during the 2003-04 season. Ricardo also was a 2-time national qualifier and placed 6th at the national tournament his senior year awarding him NCAA Division III All-American honors. Ricardo returned to Elmhurst after graduation to serve as the assistant men's wrestling coach for a number of years before starting his mixed martial arts career.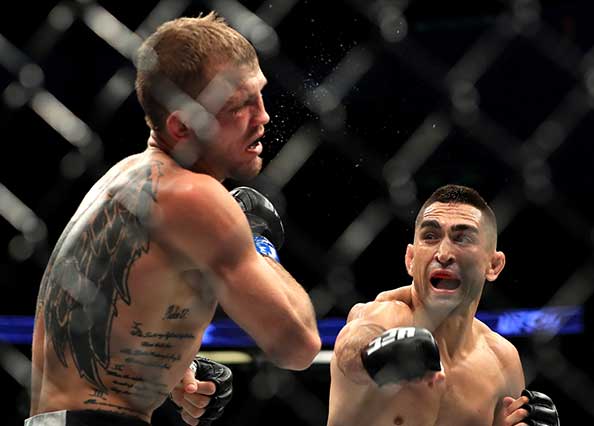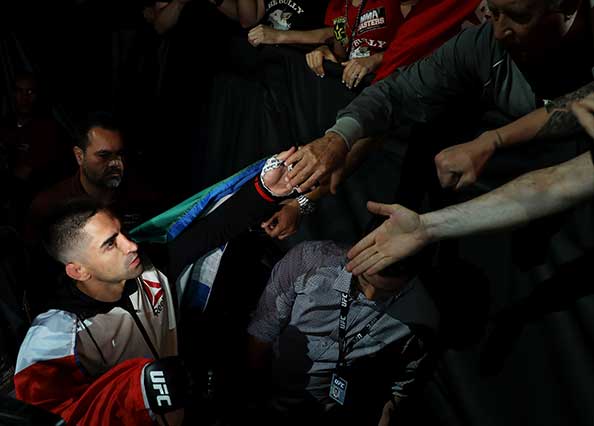 In 2007 Ricardo entered the world of mixed martial arts at 155 lbs as an amateur compiling a perfect 3-0 record before turning pro in 2008. As a professional Ricardo advanced to 5-0 and won the ISCF North Central Regional Title.
On March 1st, 2009, Ricardo made his debut on the big stage in the widely renowned World Extreme Cagefighting (WEC) organization against IFL and WEC veteran Bart Palaszewski. Ricardo took the fight with 4 days notice as he replaced an injured Rich Crunkilton. Ricardo controlled Palaszewski with superior wrestling and scored with excellent ground-and-pound to win a unanimous decision. In the 2 years that Ricardo was with the organization, Ricardo compiled a record of 4-2 including a career highlight flying knee knockout of European standout Bendy Casimir. In 2011, however, the WEC organization was disbanded and certain fighters, including Ricardo, were brought to the UFC.
Ricardo entered the UFC Octagon on June 26th 2011 as a featherweight against a very game opponent and UFC vet Matt Grice. Ricardo made short work of his opponent finishing him by TKO in the first round. Lamas went on to face fan favorite and WEC standout Cub Swanson. Again, Lamas proved to be too much for his opponent and submitted Swanson in round 2 winning him the "Submission of the Night" award.
For his third fight, Ricardo faced Japanese superstar Hatsu Hioki in Atlantic City where he defeated him via unanimous decision. On January 26th 2012, Lamas would return to his hometown of Chicago, IL to take on the number one contender Erik Koch. In the 2nd round Lamas finished Koch with brutal ground and pound and earned himself a shot and Featherweight champion Jose Aldo. Although Lamas would drop the fight by decision, he finished in a favorable position on top of the champion delivering blows until the bell rang.
Ricardo bounced back with 2 more wins against Hacran Dias and a submission win over featherweight juggernaut Dennis Bermudez shattering his 7 fight win streak. Ricardo fell short in his next fight against Chad Mendes but rebounded with an impressive and dominant win over battle-tested veteran Diego Sanchez. Ricardo's next fight would again be a number one contender fight against Max Halloway. Ricardo lost a decision but Lamas and Halloway put on a performance that many believe was the best fight of 2016.
On November 5th, 2017 Lamas was set to face submission expert Charles Oliveira where he submitted the highly toted black belt in round 2 with a guillotine choke earning him the performance of the night award. Over the past four years, Lamas has remained a top contender in the UFC Featherweight division!
Not only did Ricardo excel in athletics and in his fighting career, but he also excelled in the field of physical fitness where he worked as a personal trainer and coach for many years. Lamas worked at the Oak Brook Park District's Premier Fitness Club from 2001-2011 where he learned the ins and out of how a successful health club should be run. In his 10 year stint as an employee, Ricardo worked various positions from front desk staff to fitness floor manager to trainer's apprentice to a Personal trainer. All of these positions gave Ricardo a chance to see the inner workings of a fitness club at different levels. Ricardo has kept up with his National Academy of Sports Medicine (NASM) personal training certification with continuing education renewing every 2 years and keeping up with the latest trends and advancements in the fitness industry.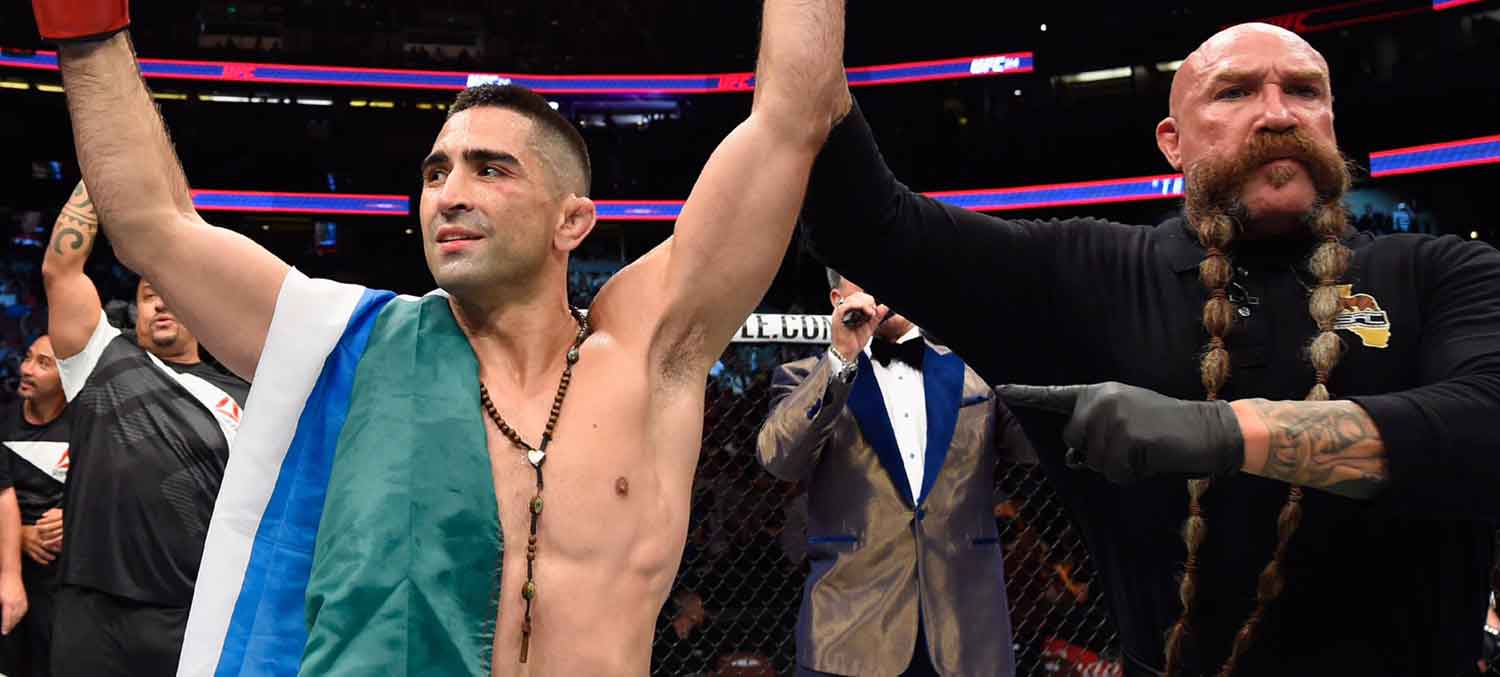 THE OFFICIAL SITE OF UFC FIGHTER

"THE BULLY"
RICARDO
RICARDO